Hello Gentleman,

My name is Maria, a tall and athletic sacred-sensual artist and tantrika of the highest caliber.
A seductively sweet yogini with conscious loving hands and a warm heart.

Welcome to my sanctuary, a place of complete rejuvenation, compassion and ecstasy. Here the mind, body and spirit are embraced with sensitivity and genuine care. Make yourself at home and escape the stresses of the world. Guided by our breath, let us nurture and explore the edges of your sensory limitations, enter a state of erotic flow, and expand your capacity for pleasure and full body bliss.

MY OFFERINGS:
FULL BODY TANTRIC BLISS BODYWORK
FOOTWORSHIP
BODY TO BODY TOUCH

Session Options:
- 1 hour (100 €)
- 90 mins (deluxe, a client favorite!)
- 2 hours (extended)

Every session is uniquely and sensitively tailored to intuitively meet your deepest needs.

LOCATION:
I invite you to my temple space in Rome near San Giovanni Metro Station
It is a clean, comfortable location - candles, organic massage oils, shower, fresh towels. Easy parking.

HOURS:
Monday – Friday: 11am – 8pm
Weekends: Limited availability

BENEFITS:
Newly awakened energy will flow through your entire body and you will leave feeling deeply relaxed, open, nurtured, rejuvenated and loved. Now you are ready to take on the world!

BOUNDARIES:
My role is sensual artist, muse and confidant. I represent the sensual arts from a place of integrity and mutual respect.



325874169
Contatta via e-mail
Denunciare
Por categoría + provincia

Voglio adagiarmi tra lenzuola di seta e unirmi anima e corpo ad un amante focoso e duraturo.Ho sempre amato il sesso in tutte le sue forme ed è per q...

CEDO AD OGNI TENTAZIONE... I MIEI OCCHI TRA*ETTONO LA MIA ANIMA, IL MIO CORPO TRA*ETTE I TUOI INFUOCATI DESIDERI...HO FAME DEL TUO PIACERE..HO SETE DI...


Por categoría


WANDA....PER GIOVANI INESPERTI
CIAO MI CHIAMO WANDA....SONO UNA SIGNORA 45ENNE DALLE FORME PROSPEROSE DA VERA DONNA E CON UN BEL DECOLTE'...., MI CONCEDO TOTALMENTE PER FARVI RAGGIU...
Otros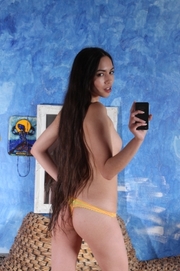 EN EL 55 MORBOSA MARIA IMPLICADA
soy Maria Alta Me encanta el sexo, soy una mujer ideal para cualquier caballero Preciosos pechos naturales Pezones erectos Guapa y de muy buen cuerpo ...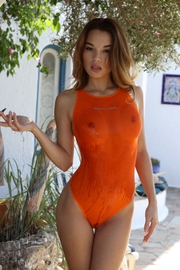 LUJURIA Y PASIÓN TODA PARA TI
Quiero tu leche en mi boca. . . soy sin duda la mas morbosa. Me encanta sentirte dentro en todas las posturas. Donde puede correrte, o donde prefieres...